Please use my contact form at the bottom of this page to get in touch.
Therapy
Vincent works mainly with short-term and goal-oriented psychological treatment of mild to moderate difficulties in adults. He has worked with all types of struggles; such as worry and rumination, difficulty sleeping, anxiety, depression, relationship issues, self-esteem / self-confidence, trauma, general stress, and burnout.
Longer therapy is also possible upon request (e.g. trauma treatment) and will be subject to a proper assessment of the client's needs if necessary.
Vincent knows different types of therapies, such as problem-solving therapy, cognitive therapy and EMDR, and has a holistic and integrative approach, which he adapts to the client's needs. He strives to keep the therapy as effective and effecient as possible.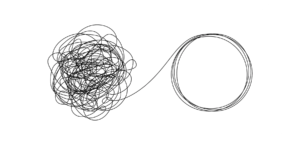 Who am I?
Vincent Lendvay offers therapy in English. He is a licensed clinical psychologist and a member of The Norwegian Psychological Association (NPF). As a child he went to an English preschool and studied psychology abroad in the UK at the University of St Andrews before completing his clinical degree at the University of Oslo.
Since 2014 he has run his own private practice in Porsgrunn and has experience from all levels within the specialist mental health service in Norway, from severe to mild struggles.
Address
Folkets hus, Sverresgate 19, 3921 Porsgrunn  – click the address link to see the correct entrance. My office is at the 3rd floor (4. etg.). Entrance opposite of the street to the small Catholic Church by the corner at Sverresgate. The entrance door is marked with a white letter "A" on the right side of the building entrance.
Prices
Prices are adjusted annually on the 01/01.
Daytime before 4 pm:   1250 kr   (40 min)
Evening after 4 pm:   1400 kr   (40 min)
There is an additional fee of 150 kr for each person the client brings to session.
Any written documentation that is completed outside of the session will incur a cost. We calculate the per-minute price so that you do not pay more than the time it takes. Price per minute is 40 kr. 
Payment
It is only possible to pay with VISA, Mastercard, or by invoice. If your insurance or employer covers your expenses, you have to bring valid documentation to your first appointment.
Immediate help
If you need immediate help, you must contact your GP or local emergency room.